Welcome to the New Website of Glas Associates!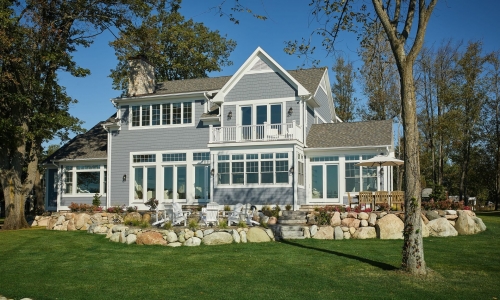 If you're a regular visitor to our website, you've undoubtedly noticed that it's undergone quite an improvement! Adding a host of new, high-resolution images and videos, our new site aims to really show off the work that we do. From beautiful custom homes on the lake's shore to amazing commercial properties, we are the area's go-to source for stunning, detail-oriented design-build services.
When designing our new site, it was important to us that every visitor be treated to the same experience. To that end, we ensured that every page, every image, and every video is mobile responsive. With over 50% of all visitors using mobile devices, we knew that it was important to ensure compatibility with smartphones, tablets, and personal computers. In addition to that, we've vastly improved the overall experience by widening the page width and, most importantly, streamlining the site's navigation.
So, thank you for visiting us! If you're looking for a professional, trusted source for design-build services for your home or business, we encourage you to reach out to us today!