Considering Building a Custom Home? Learn Why Our Clients Choose Us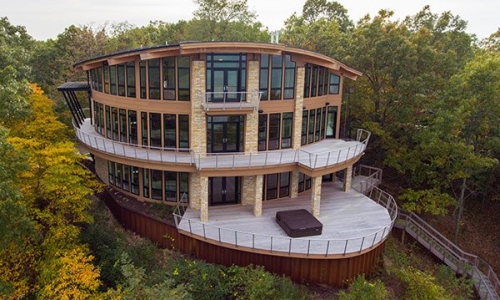 For over sixty years, Glas Associates has been Southwest Michigan's premier custom home designer and builder. Our goal is to form relationships with our clients, to have conversations with them that help us truly understand what they're hoping to accomplish. We believe that the best homes are the result of intense collaboration between the clients, the designers, and the builders. To that end, we strive to involve our clients in the process, to learn what they like, what they don't like, what defines their dream home, and what things they're hoping to avoid. In today's post, we're going to take a closer look at why our clients choose to work with us.
One-of-a-kind homes
If you want a home that is absolutely unique, Glas Associates can deliver. But, we're not just about delivering unique spaces, we're about delivering consistent spaces. A home truly feels like a home when all of its elements work together, when a cohesive mood and atmosphere is created by the way the architecture, the decor, and the finishes complement one another.
Proven process
A custom good home isn't just designed to be beautiful, it's designed to facilitate the lives of its occupants. From the very beginning, our team will strive to understand your goals, your life, and your habits so that we can design a home that makes your life easier and more enjoyable.
At Glas Associates, we are committed to offering our clients the absolute best custom homes available. If you're thinking about building a new home, we encourage you to take a look at our process, learn about our experienced team, and contact us with any questions that you may have.