Considering Building a Custom Home? Learn Why Our Clients Choose Us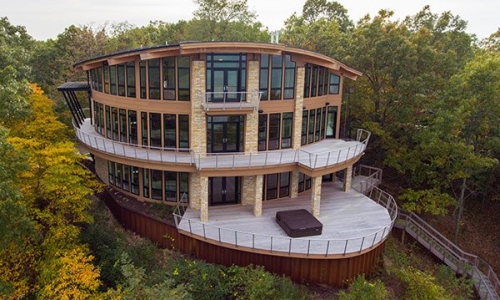 For over sixty years, Glas Associates has been Southwest Michigan's premier custom home designer and builder. We believe that the best homes are the result of intense collaboration between the clients, the designers, and the contractors. To that end, we strive to involve our clients in the process, to learn what they like, what they don't like, what defines their dream home, and what things they're hoping to avoid. It takes many conversations, through which, we hope a new lasting relationship is formed. In today's post, we're going to take a closer look at why our clients choose to work with us.
One-of-a-kind homes
If you want a home that is unique with all of your "must haves", Glas Associates can deliver. But, we're not just about delivering unique spaces, we're about delivering functional spaces and a consistent quality level. A home truly feels like a home when all of its elements work together, when a cohesive design is delivered by the way the architecture, the structural decisions, and the finishes complementing one another, inside and out.
Proven process
A custom home isn't just designed to be beautiful, it's designed to facilitate the lives of its occupants. From the very beginning, our team will strive to understand your goals, your life, and your habits so that we can design a home that makes your life easier and more enjoyable. We help you to think about growing with the home, through different stages of life. We help to listen and give our recommendations on decisions of all kinds. We learn something new on every project, and this experience adds up over the decades!
At Glas Associates, we are committed to offering our clients the absolute best custom homes available. If you're thinking about building a new home, we encourage you to ask us about our process, meet our experienced team, and contact us with any questions that you may have.