Custom Lake Home Builders Help Homeowners Plan Ideal Lake Life Setups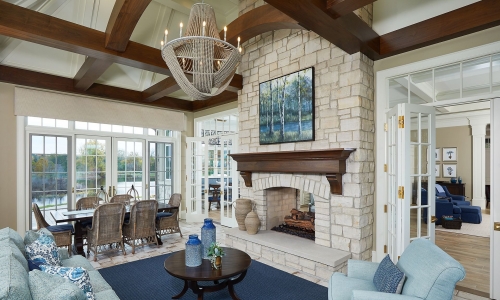 When you own lakefront property, custom lake home builders can be a great benefit when planning the ideal lake life setup for your home. From giving your home the best views possible to optimizing space for storage, flow, and more, there are a variety of improvements that can be done to the planning of a home that take an expert's touch to make them a reality. Glas Associates has years of experience working with homeowners to ensure that their lakefront homes are designed and built to perfection. Continue reading to see some of the considerations that we look at when designing homes.
1. Orientation, flow, and maximizing your lakefront views
Depending on the orientation of you home, lighting, drafts, and more can affect your home differently. This can also change the flow of going in, out, and throughout your home, as well as the views that you have access to from different sides of your home.
2. Where your home should be built for the best use
Because of your local zoning restrictions or lot conditions, your home may need to be built in a specific space within your lot's property. From the legal space that you have to work with to understanding and planning ahead for potential storm drainage issues, our team can help you with planning the perfect home placement.
3. Custom lake home builders help plan outdoor space best
With the custom lake home builders at Glas Associates working on your home, you can be sure that your patio space will be optimized, and that proper storage will be taken into consideration. If you are living on a lakefront, it is likely you own equipment like kayaks or other recreational water equipment, and Glas Associates will help you plan for the right space for storing them.
When there are considerations for your new home, trust in the custom lake home builders at Glas Associates. Contact us today to get started on your lake home with a better building process.