Wondering When You Should Hire a Design-Build Firm?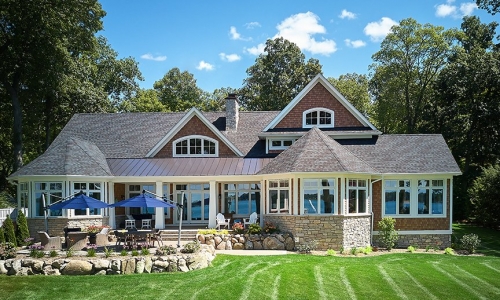 Click Here to Learn More at Houzz.com!
If you're considering a new construction project, whether it's a remodel, a fresh build, or an addition, you owe it to yourself to learn the benefits of working with an experienced, proven design-build firm. Aiming to simplify the process, design-build companies manage your project from start to finish, handling both the architectural design and the construction aspects. When you work with one, you're ensuring the consistency of your project… you're ensuring that the specifications laid out in the design are met by the team performing the build. Because of this, you end with a project that runs more smoothly and — more importantly — a finished product that feels more cohesive and whole. In today's post, we're going to look at a few reasons you may want to choose Glas Associates for your building project.
1. You value an efficient team
When you work with a design-build firm, you're working with a collection of professionals who are familiar with one another and who have worked together in the past. Because of this, they're able to anticipate each others' actions, understand the decisions they've made, and — above all else — work in an efficient, productive manner.
2. You're concerned about budget
When you work with standard construction companies, you're choosing contracts based on bids. And, while this would seemingly reduce overall costs, it can lead to miscommunication and costly mistakes. Working with a design-build team ensures smooth communication and reduces the need for budget-altering change orders and adjustments.
3. You just want some peace of mind
Building a new home can be harrowing. It can lead to huge amounts of stress as you're forced to juggle contractors, permits, material selections, and so forth. But, when you work with Glas Associates, you're working with a team that has experience managing all of these things, which means that you're free to focus on the happier, less stressful things.
If you're considering a new construction project, you've undoubtedly already weighed a number of important decisions. But, if you'd like to get the help of a professional, time-tested team of design-build experts, contact Glas Associates today.