Wondering If a Design-Build Firm is Right for You?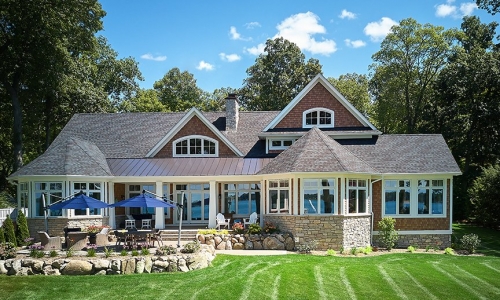 If you're considering a new construction project, whether it's a remodel, new construction, or an addition, it's great to consider the benefits of working with an experienced, proven design-build firm. Aiming to simplify the process, design-build companies manage your project from start to finish, handling both the architectural design and the construction aspects. Glas Associates offers design-build services for both commercial and residential construction projects. We recently came across an interesting article from Houzz.com that had a few points that uniquely described some of the advantages of working with an experienced design-build team. In today's post, we're going to elaborate on a few of the reasons the reasons you may want to choose Glas Associates for both your design and building team, but we encourage you to review the full list in the Houzz article.
1. You value an efficient team
When you work with a design-build firm, you're working with a collection of professionals who are familiar with one another and who have worked together in the past. Because of this, they're able to anticipate each others' actions, weigh-in on decisions, and — above all else — work in an efficient, productive manner. This means solving problems quickly and use a cross-functional approach to designing your home (engineering, interior design, architectural design, sub-contractors, etc . . . ). This combined team experience and extra communication often saves time and money at various points on a project.
2. You're concerned about budget
When you work in a traditional design-bid-build approach, you're choosing contracts based on bids. And, while this would seemingly reduce overall costs, it can lead to miscommunication and costly mistakes. Working with a design-build team from the start, ensures smooth communication and reduces the need for budget-altering change orders and adjustments. In every project, regardless of the management approach, we encourage you to bring the contractor to the table as early as possible for the best collaboration of designing to a budget and other constraints.
3. You just want some peace of mind
Building a new home can be harrowing. It can lead to a stressful experience if you are forced to juggle contractors, multiple contracts, material selections, and so forth. But, when you work with Glas Associates, you're working with a team that has experience managing all of these things, and can be your single point of contact on the project. This takes you out of the middle of many of the operational types of decisions and even some of the risk of holding multiple contracts and stakeholders.
If you're considering a new construction project, you've undoubtedly already weighed a number of important decisions. But, if you'd like to get the help of a professional, time-tested team of design-build experts, contact Glas Associates today.